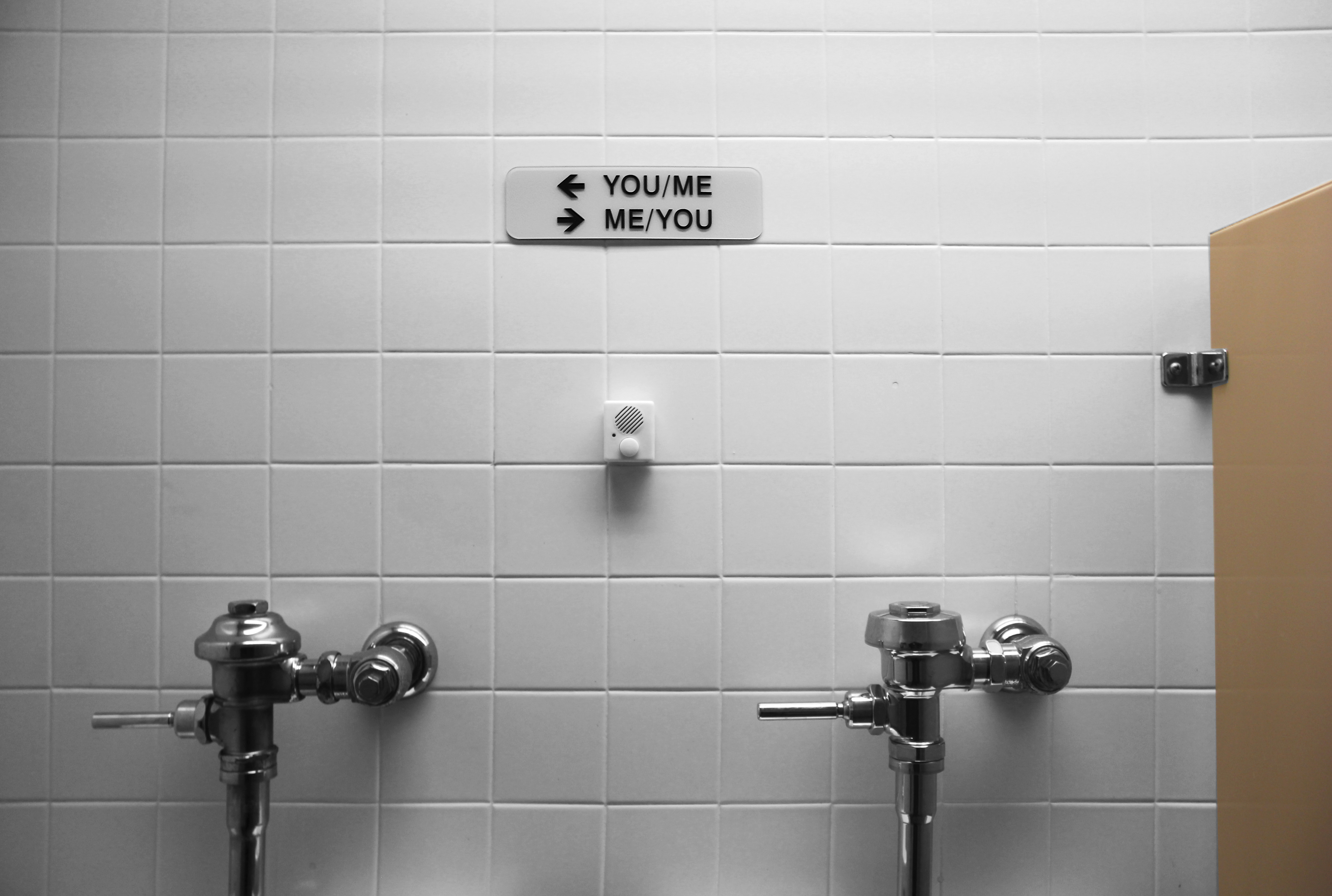 —KEEP YOUR DISTANCE

signs is a multi-panel text intervention composed of small acrylic ADA-standard signs with braille and accompanying audio guide. The piece is designed to be exhibited in everyday institutional spaces, including the walls of the gendered bathrooms, hallways, and edges of banal spaces otherwise camouflaged in approximation to common signage, such as exit signs and wayfinding. signs creates situations that highlight where the designed environment enforces normative behaviour.


---
signs has been installed in various spaces including outside gendered bathrooms and institutional halways. Small 5"x5" acrylic plaques feature text that read phrases such as "silently keep your distance," "Avoid flits of the writs," you/me, me/you," and "stand up straight."
---
Recently exhibited at The James Gallery, Center for the Humanities, CUNY Graduate Center (2017) and the Ammerman Center for Art & Technology, Connecticut College (2018).
---