wrestling embrace
2017—ongoing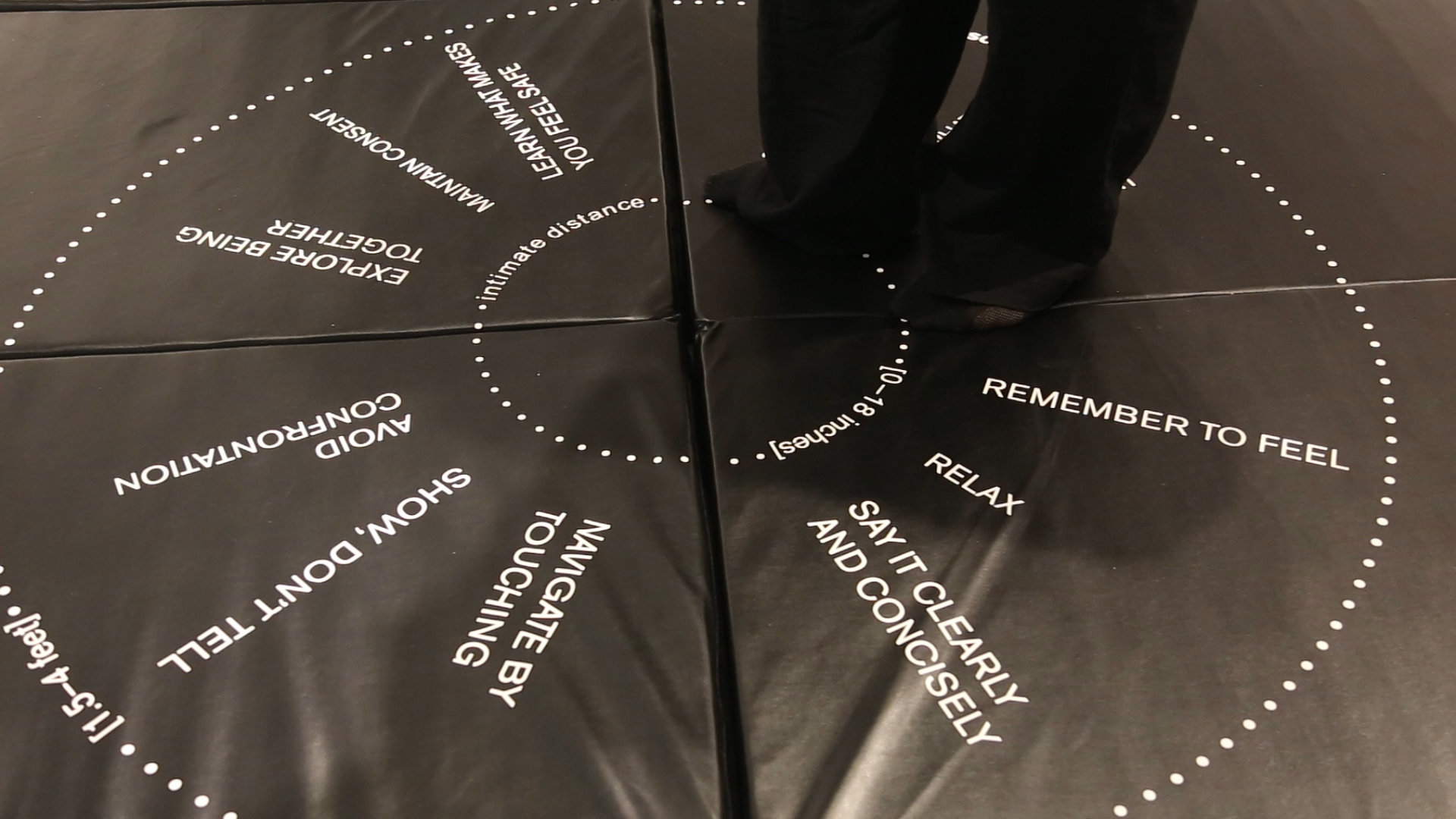 ---
Image Description: Two figures wearing black and white sit with legs-crossed, facing each other, hand-in-hand on exercise mats (10'x8'). Nearby are an adjustable deck of black and white playing cards with various texts on the front and knot illustrations on the back. Other materials include: assorted bells and time keepers.
---
—INTIMATE DISTANCE
IS THE SPACE OF WRESTLING AND LOVE-MAKING, ANXIETY AND EMBRACE
wrestling embrace
is a series of tools that facilitate interactive exercises.
Designed for navigating questions of consent, conflict, and care in interpersonal relationships,
wrestling embrace
utilizes physical contact, guided contemplation, and embodied practices with a partner.
Primary materials include a deck of playing cards and exercise mats. The soft mats feature a circular design organized around two proxemic distances: personal space [1.5-4 feet] and intimate space [0-18 inches]. Each unique exercise offered on the cards fosters quiet time for building support by practicing communication and cooperation.
---
Email

to learn more, join or schedule a short workshop, day long session in your classroom, or a multi-day intensive. All events operate as confidential queer/crip peer-support circles outside of clinical spaces.